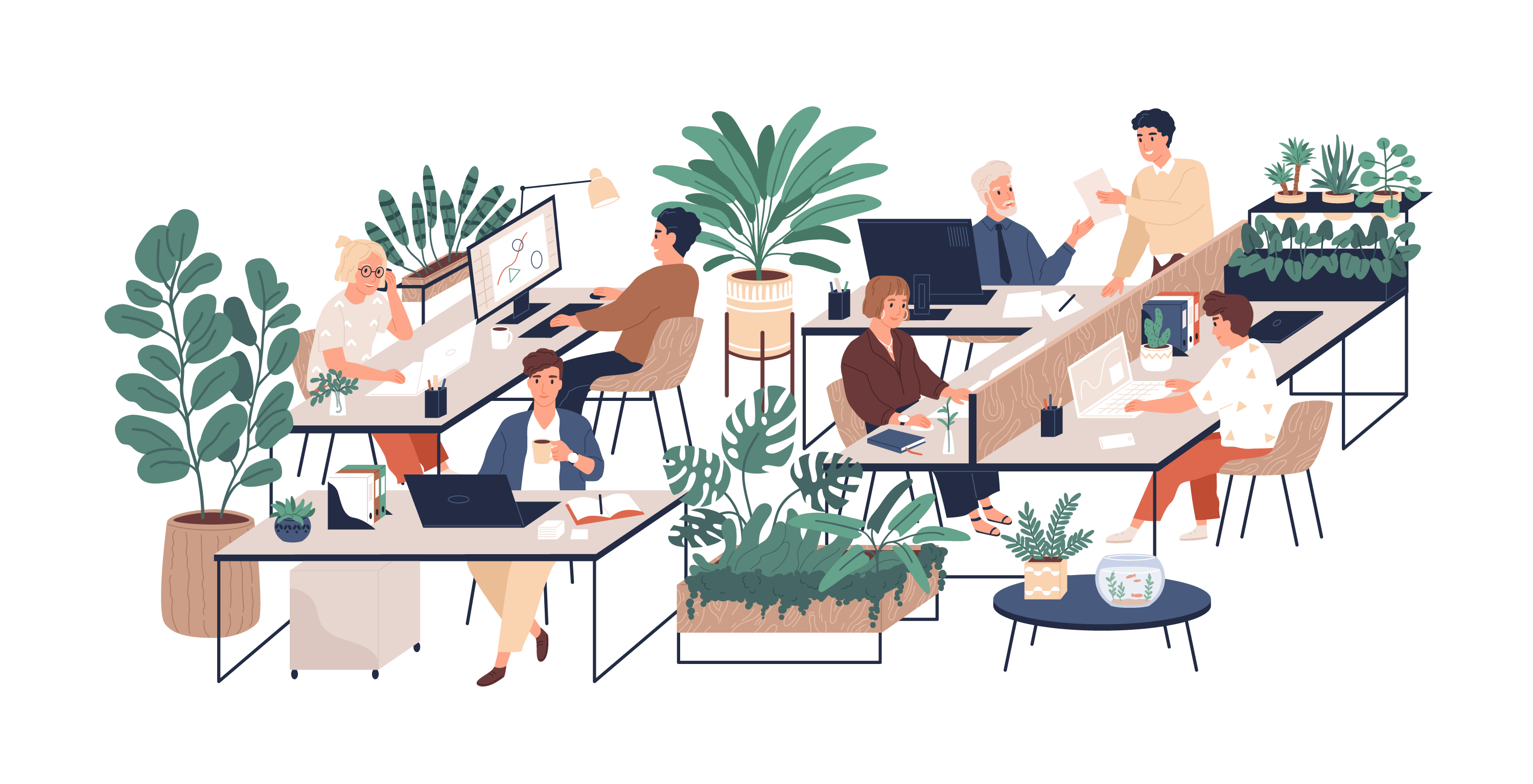 TEMPERATURE
For optimal comfort at work, the office's temperature should be between 21 and 23°C. (70 and 73°F).
HYGROMETRY
Relative humidity should be between 30 and 60% in your buildings to ensure occupant comfort.
EQUIP YOUR BUILDINGS
A temperature/hygrometry sensor will allow you to reassure the occupants about these basic markers and analyze your energy consumption related to heating and air conditioning.
INDOOR AIR QUALITY (I.A.Q)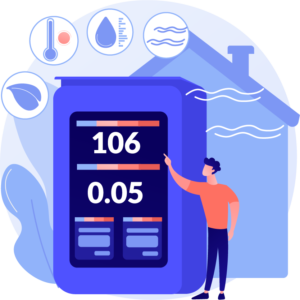 CONTROL THE STATE OF CONTAINMENT
Install CO2 sensors with a maximum threshold set at 1000 ppm and control the state of containment of the space and the quality of the air renewal practiced there.
REGULATE VENTILATION
The information reported on Data+ allows you to distribute properly renewed and healthy air and comply with regulatory requirements.
FULL VISION
Instrument your buildings with multi-sensor probes that will allow you to measure VOCs, fine particles, radon, and CO2.
STANDARDS AND REGULATIONS
The workplace's light conditions are standardized and regulated (articles R.4223-1 à R.4223-12 of the labor code in France).
It's an important value for the quality of work-life and occupants' health, especially as screen work is widespread.
INSTALL A LUMINOSITY SENSORS
Check the level of brightness reached (between 300 and 750 lux depending on the activity performed).
Control the light system and use daylight if necessary.
NUISANCES
Recognized cause of occupational diseases, the noise level can be the source of alert and withdrawal.
The photocopying equipment and the arrival of 3D printing in certain professions can be sources of the nuisance.
INSTALL A SOUND LEVEL SENSOR
The noise level indication can serve two purposes: to ensure employees' comfort level and from a safety angle, to ensure that there is no abnormal noise during unoccupied times.
Our experts team is available to discuss about your project and answer to all your questions.