CREATE
Once the network of Master Box and slave modules is created, you can visualise your consumption by electric circuit, usage, room, floor, building…
PILOT
Pilot each electrical equipment jointly or individually. Schedule On/Off calendars for the modules by hour, day, week, month or year.
ANALYSE
Follow and optimise the electricity consumption of your equipments. Even shutdown most devices remain energy consumer. Banish these invisible and useless consumptions!
CONSUMPTIONS VISUALISATION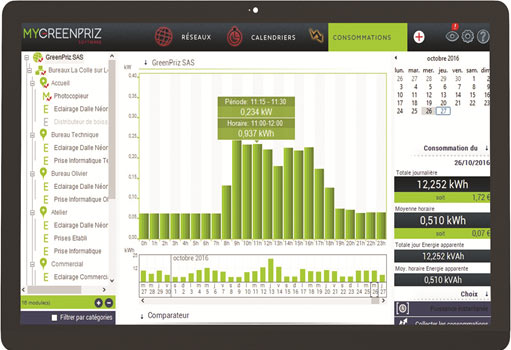 You can view electrical consumption daily as well as hourly: individually per module or jointly, for one user, a department, a floor…
Consumptions' comparisons between 2 periods are instantly viewable with the realised gain in kWh, Euros, Kg CO2.
ON / OFF CALENDARS CREATION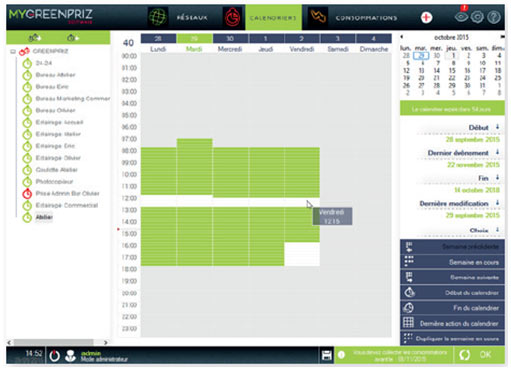 These are 3 years easy configurable calendars.
Control your electric power consumption every 15 minutes.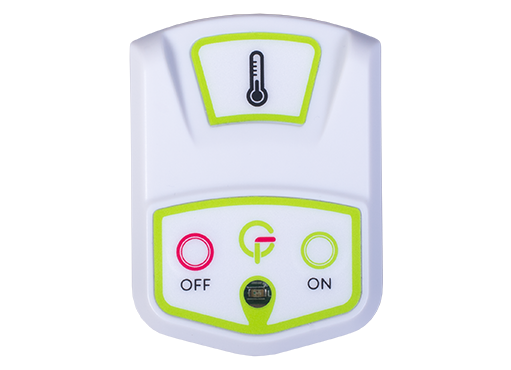 This device enables to modify temporarily on/of commands.
This is the optimal device to pilot heating in schools, open space offices thanks to its temperature probe.